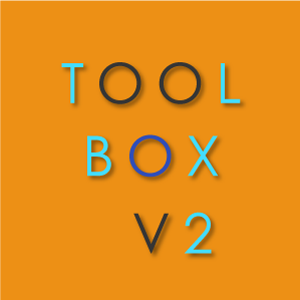 ToolBox V2
A Toolbox for krpano coders


by Virtual Tuur | Arthur van den Enk
Add the Toolbox to your project and have six useful tools under your finger tips. More tools, and extensions of the current ones, are in development.
Get relevant coordinates, rotations, positions, colors, code and some.. to copy to your project as you want.
Six sections:
Numbers
Distorted hotspot editor
Polygonal hotspot editor
Grid
Stickies
ColorPicker
The minimum, default, way to add it to your project:
Copy the toolbox folder and add the below code to your project
<plugin name="toolbox" 
	url="toolbox/toolboxV2.js"
	preload="true"
	keep="true"
	/>
Some settings you can control.
These are all for now
<plugin name="toolbox" 
	url="toolbox/toolboxV2.js"
	preload="true"
	keep="true"

	poly_bgcolor="0x336699" 
	dot_color="0xffff00" 
	dot_size="12" 
	active_dot_color="0x00ff00" 
	active_dot_size="12" 

	keycode_to_home="77" 
	keycode_to_activate="84" 
	keycode_to_log="76" 
	keycode_to_numbers="78" 
	keycode_to_distorted="72" 
	keycode_to_poly="80" 
	keycode_to_grid="71" 
	keycode_to_stickies="74" 
	keycode_to_colorpicker="75" 
	keycode_to_info="73" 

	decimals_for_numbers="3" 
	decimals_for_dhe="2" 

	basecolor_for_colorpicker="0xff0000" 

	/>