kmakemultires - make multiresolution panoramas
Windows Tutorials:
Setup and Drag & Drop Usage Tutorial
NOTE - the tutorial screenshots and the texts are currently not up to date - they are form the beta version, but the procedure is the same!
1. Download the krpano Tools here -
krpano Tools 1.0.6 Windows
or here -
Download
2. Extract the zip archive and open the folder: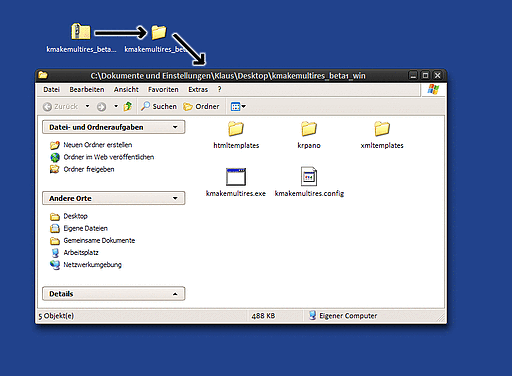 there are 3 folders and 2 files:
kmakemultires.exe - the tool
kmakemultires.config - the default configuration file, can be edited with any texteditor
krpano / xmltemplates / htmltemplates - folders with files for the automatic html/xml file generation, have a look at the kmakemultires.config file for explanation.
3. Make a shortcut of the kmakemultires tool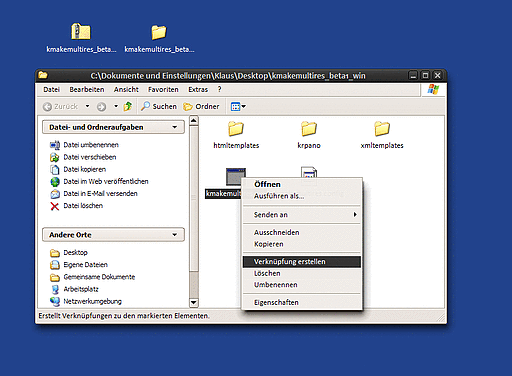 4. Move it anywhere as drag and drop target to convert panorama images...
5. Drag and drop the panorama images to convert to this shortcut: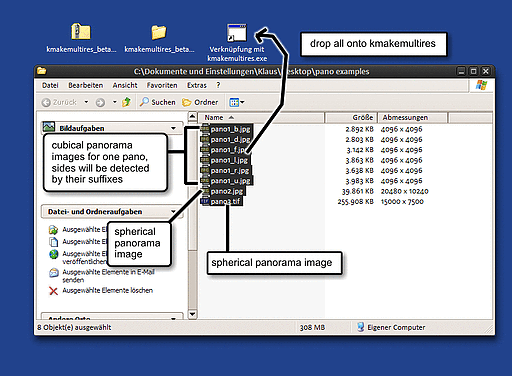 the original images remain unchanged
the default settings for multiresolution generation are read from the kmakemultires.config
it's also possible to drop a ".config" file for changed / addtional user-defined settings
6. A commandline window opens and shows the processing of the images...
7. Done - open the generated html file to view the panorama!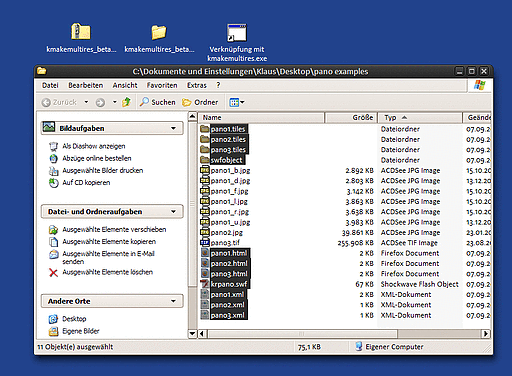 When using the default settings the multiresolution tiles, the xml and the html file are generated and addtionally the swfobject folder and the krpano.swf file is copied to the folder of the panorama image.
Howto - edit the config file
1. Do a right-click on the
kmakemultires.config
file and select
"open with..."
2. Select programm from list...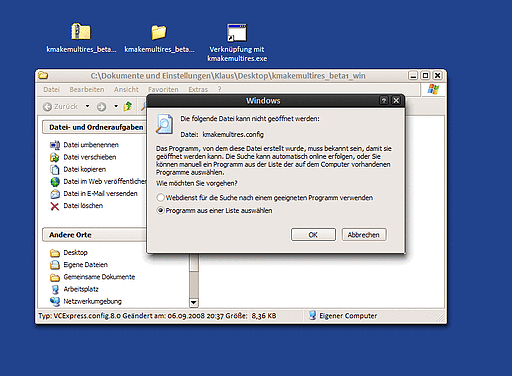 3. Select any texteditor - for example the
"Editor"
...
4. Read / edit the file...