3D Projections
the krpano Flash Panorama Viewer supports several 3D Panorama Projections:
NOTE:
all examples on this site have a user-defined context-menu included to change and test the Panorama Projections interactively.
view this context-menu settings here:
global.xml
have also a look at the comparison of the Projection modes:
Comparison between Projections - Landscape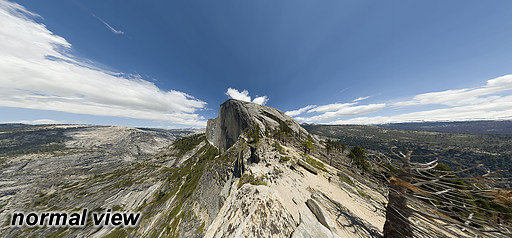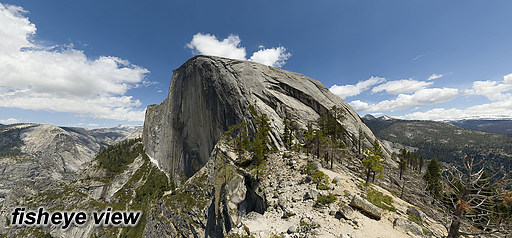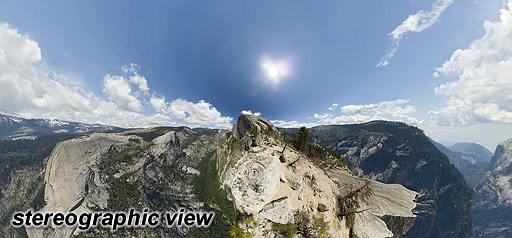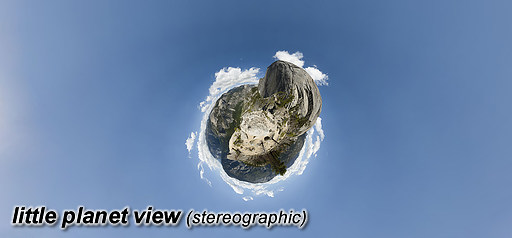 Thanks to xRez Studio for the panorama which is used here in this demonstration.

http://www.xrez.com
Comparison between Projections - Peoples
Normal view - without fisheye-distortion, have a look at the heads of the people:
Fisheye view - with an low fisheye-distortion (0.45), heads look much more natural:
Extreme Fisheye example - 180° full distorted fisheye view: (fisheye=1.0, limitfov=false, fov=179)
Stereographic Fisheye example: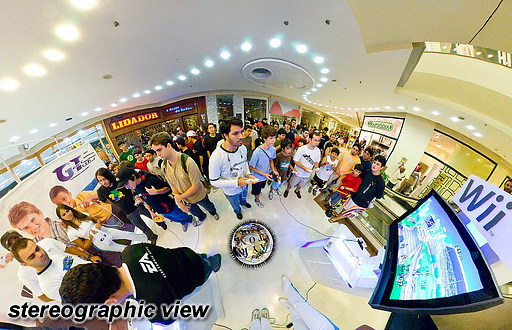 Comparison - Architectural Projection
looking up...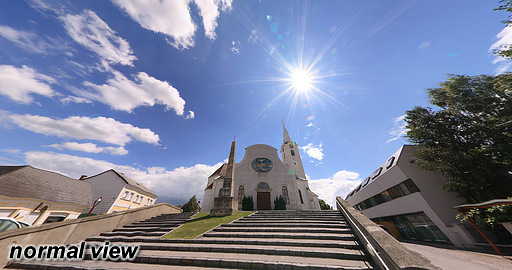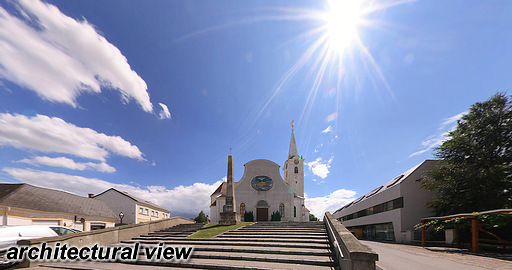 looking down...